#Banh #Mi-less #Banh #Mi #Bowl
Mi mi mi 1 hour
*******
Banh Mi-less Banh Mi Bowl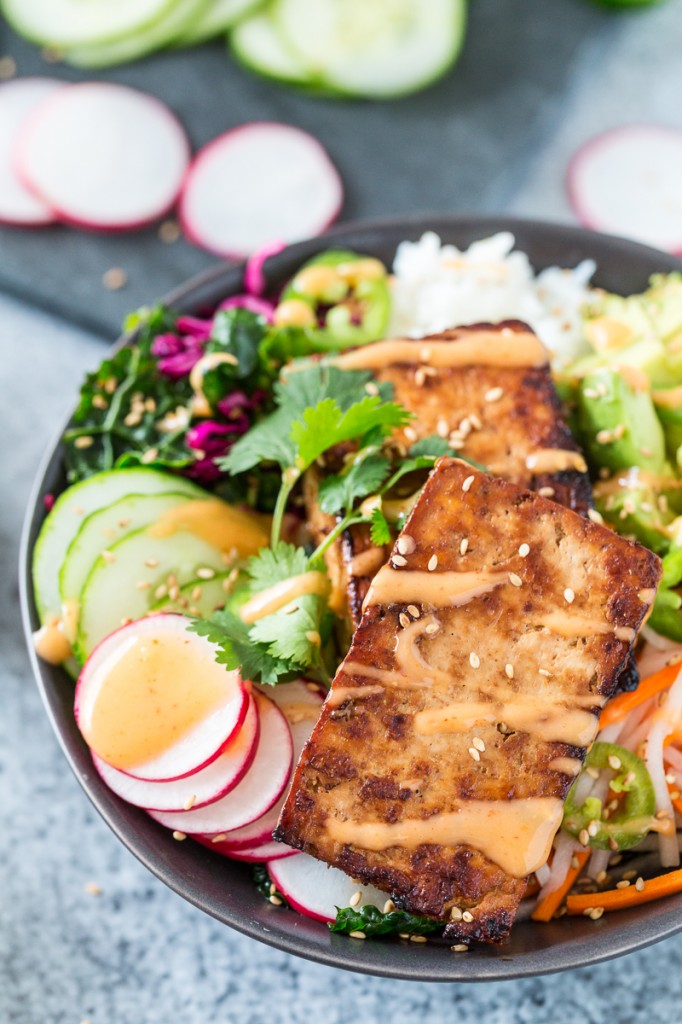 Lately, when it comes to food, I'm all about 3 things: Banh Mi anything and everything (you may remember my banh mi burgers?), sandwiches in bowls (like this Portobello Philly Cheese Steak Bowl), and smoothies in bowls (which you probably have already caught on to if you follow me on Instagram). This post is not about smoothie bowls.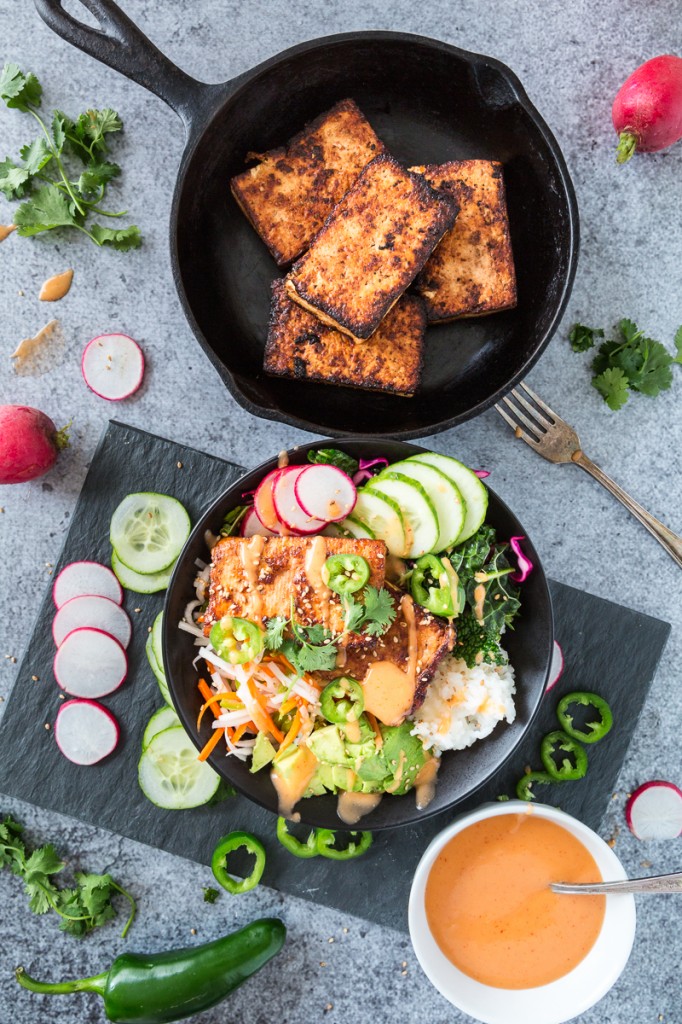 Given my first two obsessions, it was only a matter of time before a Banh Mi Bowl would happen, right?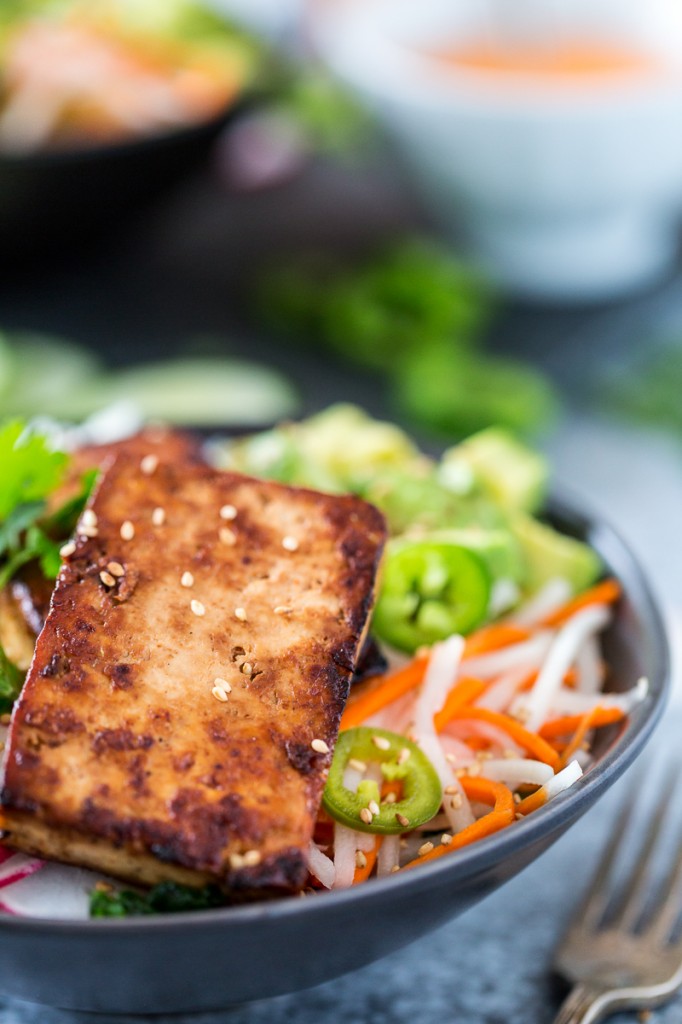 I'm sure you're wondering: Why the weird title? What is so Banh Mi-less about this Banh Mi Bowl? Well, technically speaking, "Banh Mi" simply means baguette or bread in Vietnamese. These baguettes are generally sold stuffed with usually some sort of meat along with pickled veggies so the sandwich itself began to be referred to as a Banh Mi sandwich. As you can see, there is no bread in this bowl. Thus the title.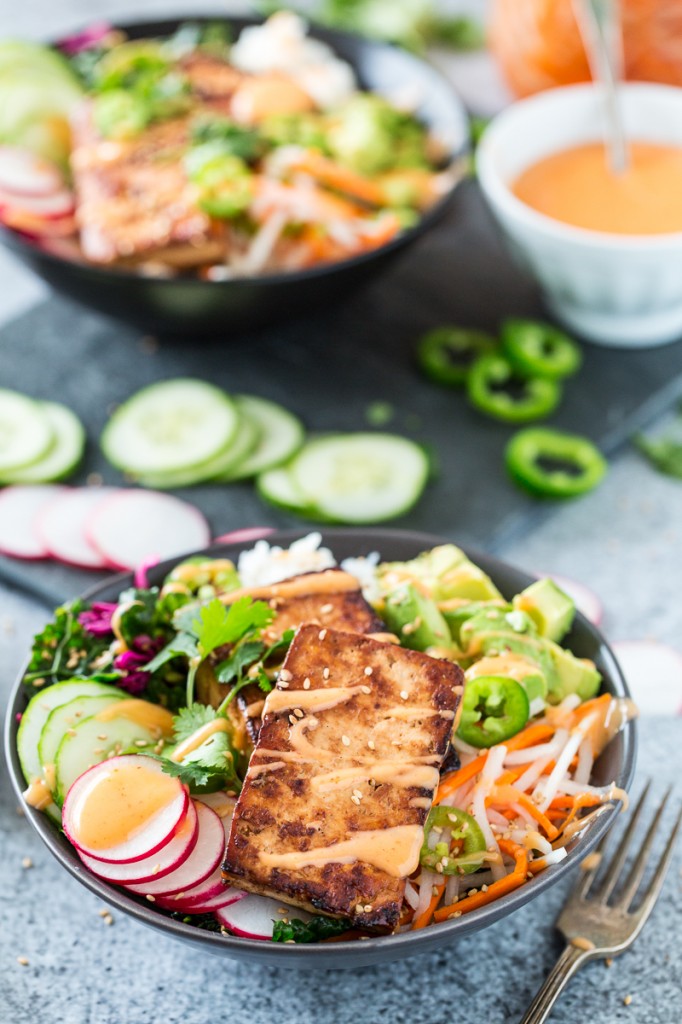 Instead of bread, I opted for a sticky, starchy white sushi rice (though, pretty much any grain could be used). When the vinegar from the pickled jalapeño, carrot & daikon salad seeps into the rice it makes for a pretty magical combination. With cool cucumber and fresh radish slices, creamy avocado, and a massaged kale and red cabbage salad, it makes for the perfect stage for the star of this dish to perform.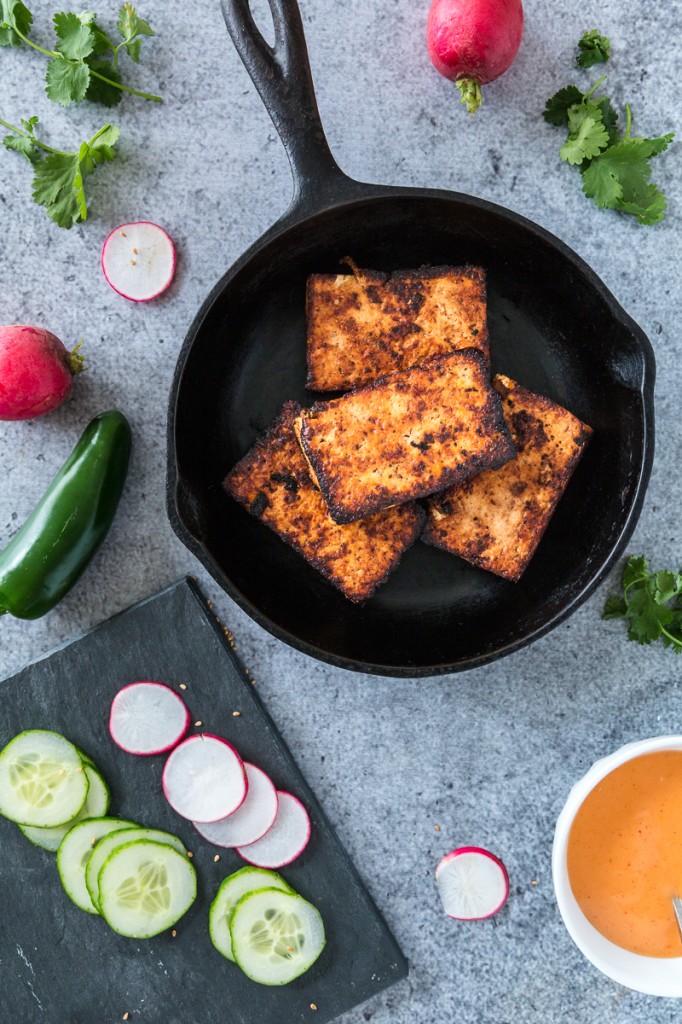 The star I'm referring to is the tofu steaks sitting atop this pile of goodness. Put all images of squishy, watery, bland tofu out of your mind. If you are not a fan of tofu, this is the tofu that will change your mind. Because it's pressed and then marinated for about 15 minutes in a savory lemon tamari sauce, these steaks are very firm but packed with flavor. Being pan-fried in coconut oil gives them a crisp exterior and once their marinade is poured into the pan, the sauce caramelizes, adding another layer of flavor to this tofu.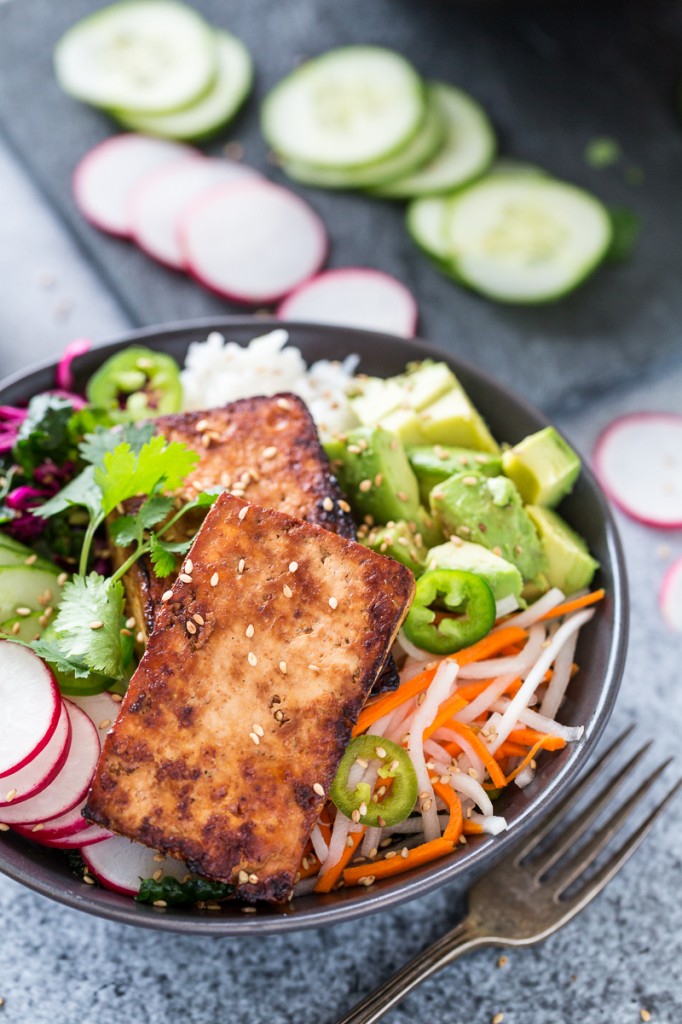 Imagine loading your fork up with this: A bite of this tofu, a chunk of avocado, some pickled jalapeño, carrot & daikon salad, a bit of rice, and a crisp slice of cucumber. Now lightly dab that fully loaded fork in some sriracha aioli before shoveling it into your mouth. The flavor explosion is almost too much to handle. Almost.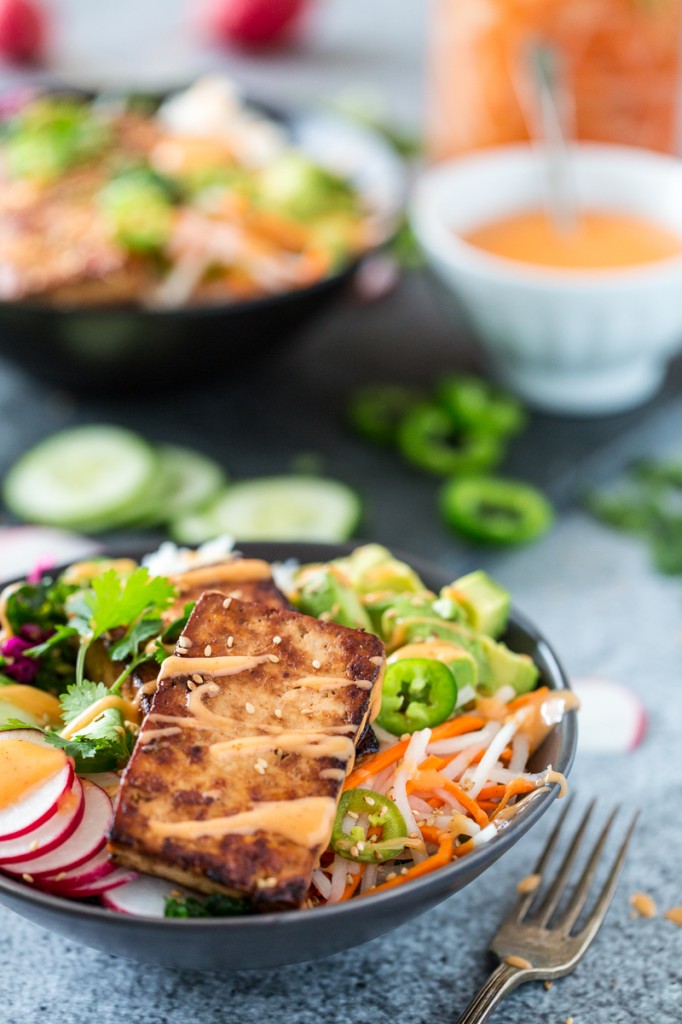 Alright, now is the time to go forth, my fellow sandwich-in-a-bowl-loving friends and banh mi-adoring pals and those of you who have never heard of either- NOW is the time to make this vegan goodness yours!

*******
SOURCE: http://keepinitkind.com/banh-mi-less-banh-mi-bowl/